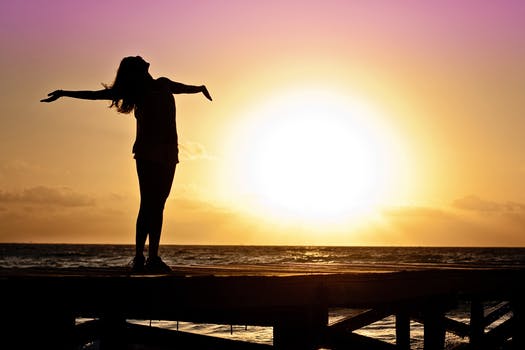 What people are saying...
About Healing Sessions:
"I have felt so lucky to have Anne-Marie as part of my energy support team. Having a treatment with her is like getting your rocket boots on for clarity and peace. She has been able to hold space for me to see my strength, my heart, my power and my ability to lead. She can go into the energy and stay so present and pure that I am able to shift anything that feels stuck with more ease. She is a beautiful being. Thank-you Anne-Marie for everything you contribute to this planet."
Brenda St Louis, Massage Therapist, Money Coach, Vancouver British Columbia, Canada
ABOUT HEALING SESSIONS:
"Anne-Marie, and Reiki, came into my life when I didn't even know I needed them. Anne-Marie confidently and kindly led me through the most moving experiences that always left me feeling nourished and balanced. Anne-Marie is a very special human, I will always value our time together."
Jennifer F, West Vancouver, British Columbia, Canada
About Healing Sessions:
"My first private healing session with Anne-Marie resulted in an intricate energy shift of my emotional, mental, spiritual and physical well-being. My intentions were to address many factors that I had not dealt with in my past and that I had been "hanging on to" so tightly, but this emotional and spiritual heaviness was triggered by a recent relationship related shift that left me single, feeling alone, depressed and in a saddened state of mind. My thoughts perpetuated and magnified beyond what I could feel I could control, manifesting my feelings and behaviours in such a way I knew weren't something that was healthy for me. In the depths of my heart and soul I was hurting and knew I needed to heal, not only from the recent loss of a close relationship but also from other events my body was hanging onto. The year of 2016, my health was plummeting and it seemed I had so many issues all in one year; I had been to the doctor more times in that one year than I felt combined in all of the years gone by. What was wrong? What was my body trying to tell me? The universe answered…. "it's time to heal yourself now". Anne-Marie continues to guide and reveal to me the power of thought forms and how I can help shift my own energy just by using words with "higher vibrational" power, she quotes. At first I began my private session feeling emotionally heavy within my heart & head and my gut churned constantly. When our session was complete, I felt lighter, more centered, grounded and vibrant. She said, "well done, you did a lot of hard work today", which left me feeling encouraged and thinking yes I can do this ;)"
K.G., Sault Sainte Marie, Michigan, The United States of America
About Healing Sessions:
"Anne-Marie is an intuitive healer with many gifts and knowledge related to some very powerful healing methods. She is able to easily use different techniques to help others on their path to releasing energy and thoughts and to move forward in their lives. Anne-Marie engages in hands on healing work with you, and she also empowers you to take control of your priority areas in your life by discussing your goals and aspirations and giving you ideas about things to work on (in small steps). Anne-Marie is very easy to talk to and I have found myself able to problem solve with her and find new clarity and direction. I truly value our relationship working together and I finally feel like I have more direction on my own healing journey. I am deeply grateful to have Anne-Marie available to work with here in Sault Ste. Marie."
Heidi M., Sault Ste. Marie, Ontario, Canada
About Healing Sessions and Reiki Courses:
"I will be forever grateful that I was divinely led to Anne-Marie's Reiki practice. My experience with Anne-Marie, both as a regular Reiki client and a student for Level I and II Reiki, exceeded my expectations and satisfied my desire for healing, connectedness, and spiritual growth. As a practitioner, teacher, mentor, and friend, Anne-Marie offers her warmth, generosity, compassion, and sincerity. She combines her passion for Reiki and education into a beautiful practice that always left me feeling relaxed, at peace, and at one with the universe."
Kate P., Vancouver, British Columbia, Canada
About Healing Sessions:
"Anne-Marie had a lasting, positive effect on me and the work that she did continues to support me in various ways. We worked through some trauma I had experienced and she encouraged me to take small, positive steps towards my goals. She kept detailed notes of my self-assessment and always made sure to focus her energies and reassess where I most needed help on a week-to-week basis. In this way I could also see where I was going and where I had been.
I couldn't have asked for a more caring person to appear at a very dark time in my life. She is dedicated as well; always learning more, reading more, yet she remains humble and shares her knowledge openly and candidly with others. All in all, Anne-Marie is a warm, loving, knowledgeable and professional practitioner who I whole- heartedly recommend to anyone needing healing and guidance in their lives. I hear she's an excellent Reiki instructor as well! We here in Vancouver miss you, Anne-Marie, and hope to see you soon!"
J. Nelson, Vancouver British Columbia, Canada
About Healing Sessions and Reiki Courses:
"Anne-Marie has such a beautiful healing energy. She creates a very safe space and sessions with her were always transformative. Not only did I receive healing sessions from Anne-Marie, I also ended up taking her Level 1 Reiki Class. She is an excellent teacher and creates a very welcoming and easy-to-follow learning environment. I would highly recommend her as a healer and as a teacher!"
Jenny C., Naturopathic Doctor, Vancouver, British Columbia, Canada
AbouT REIKI courses:
"I had such an incredible experience working with Anne-Marie. Her classes were intimate, informative and hands on! It was so great to get to practice everything that we would learn in a session. The healthy snacks were a wonderful surprise and a great way to break up the learning. I've been practicing with myself, friends, family & yoga clients since I took my training. I feel like it has elevated me both personally and professionally. I highly recommend Anne-Marie as a teacher and healer. "
Melanie Emlyn, Vancouver, British Columbia, Canada
About Reiki Courses:
"Before I took Anne Marie's Level One Reiki class, people would say things like,'Can you feel the energy?' I'd respond, 'Sure? Maybe?' When I had my Reiki attunement, everything shifted. I could feel the energy in my palms so strongly. Then in Level Two, I could feel that energy in my fingertips. It's not just a cool party trick...Reiki has helped me through many challenges in my life and has allowed me to support my loved ones in their lives. Anne Marie has the true spirit of a gifted teacher. I feel blessed to have taken Reiki through her."
Lisa O. Vancouver, British Columbia, Canada
About Reiki Courses:
"I met Anne-Marie after I saw her course information on a display board in a local organic produce shop. I went to walk past but something said stop and look at this! I had been thinking of learning more about Reiki for some time. I felt this was a sign from the universe that I needed to follow my heart and inner voice. I attended Anne-Marie's First Degree course and then a few months later I did her Second Degree course. I am so happy to have learned about Reiki from someone so knowledgeable, warm, kind, and very caring. This ancient healing art form has been very helpful in healing myself, my daughter, and my friends. I am hoping more people will learn about it to improve and maintain wellness through using the natural good energy forces around us. We can all learn how to tune in to what has always existed, we just need to be shown the way. I will always have a deep appreciation for having met Anne-Marie and being shown this beautiful life force energy."
Brigitte W, Certified Nutritionist, Langley, British Columbia, Cana
About Reiki Courses:
"Originally from Ireland and growing up with a healer as a mother, I've always been so open to Reiki. Since moving to Canada and being away from home, I felt a deep need to reconnect to Reiki and enhance self-care. So when Anne-Marie was highly recommended by a friend, and her classes were affordable, I was very excited to delve into this practice.
Anne-Marie is passionate about Reiki and her healing practice and is both professional and deeply invested in her clients' and students' well-beings. She is incredibly knowledgeable and I trusted that I was in capable hands from the moment I met her. Upon leaving my first class, I felt calm, peaceful and happy; I couldn't wait for my next class. I knew it was the beginning of a beautiful journey. This wonderful feeling is accredited to working with Anne-Marie who is so personable, caring and encouraging. She affected a positive change in me and I am so grateful I began my Reiki and healing journey with her. I've completed Reiki 1 and 2 with Anne-Marie, and look forward to completing my Reiki Master training this year. Anne-Marie is a talented practitioner, healer and a wonderful listener; I would highly recommend her!"
Vicky. F., Admissions EA, Vancouver, British Columbia, Canada
About Reiki Courses:
"Anne-Marie is truly a great teacher. I took Reiki Level 1 and 2 with her. She is professional and loves to share her Reiki experience with students. She is always open to questions about Reiki even after the course. Anne-Marie is a beautiful person inside and out. I'm very grateful to have met her and to have learned Reiki from her. I will definitely recommend her to anyone who wants to learn Reiki."
B.L., Edmonton, Alberta, Canada
About Healing Sessions and Reiki Courses:
"Anne-Marie holds space for her clients and students with gentleness and care that leads to a truly transformative experience. She deeply supports her students with a diverse and educated background that has served many people for years. I would highly recommend Anne-Marie for anyone wanting to share the love of Reiki and Healing Touch."

Chelsea.W., Breath Facilitator/Equine Therapy/ Youth Empowerment, Vancouver British Columbia, Canada
"I gratefully acknowledge my location on the beautiful unceded Coast Salish traditional territory and give thanks to the Musqueam, Squamish, and Tsleil-Waututh Nations here in Vancouver." - Chelsea
About workshops:
"Anne-Marie has a vast knowledge of many different healing modalities and is able to easily share and teach the information to others in workshops using discussion and hands on practice. It is truly a pleasure to attend any of her workshops as she is able to share interesting and practical activities that anyone can incorporate into their own lives. If you are looking for a useful workshop to help you in your daily life in various areas, check out Anne-Marie's workshops! You'll quickly be hooked!"
Heidi M., Sault Ste. Marie, Ontario, Canada
ABOUT REIKI COURSES
"Anne-Marie is a gifted Reiki practitioner and teacher. Her calm and gentle personality creates an inviting learning environment for growth, exploration and guided energy. Her touch is incredibly intuitive and her ability to be open to all stories of hope and love is a beautiful experience. I was lucky enough to have been taught both Reiki 1 & 2 courses with Anne-Marie and have grown energetically in ways. I am so honoured to have experienced Anne-Marie's work."
Mariana M. RMT, Vancouver, British Columbia, Canada
about reiki courses and healing sessions
"I began my Reiki journey by taking level 1, diving in, not knowing more than it was related to one's chakras. The first session opened me; I fell in love with Reiki and will continue with level 3 with Anne-Marie later this year. Anne-Marie has opened my eyes, soul, spirit, and heart to a personal, unique energy modality that I now grow closer to every day. Her classroom facilitates you to find "your own relationship with Reiki." She encourages her students to take it slow- while simultaneously creating a hands-on environment. I love that each level is separated and spread out, allowing your newly attuned self to take in the information she provides and begin using it with confidence. I feel so blessed to have met Anne-Marie through class and through private sessions. She is helping me attain my goals, end unhealthy thought patterns, and unhealthy patterns in friendships and relationships. I feel empowered while healing myself; allowing me to feel secure in who I am. Anne-Marie has helped me reconnect and truly begin honoring myself."
L.K. Sault Sainte Marie, Michigan, The United States of America